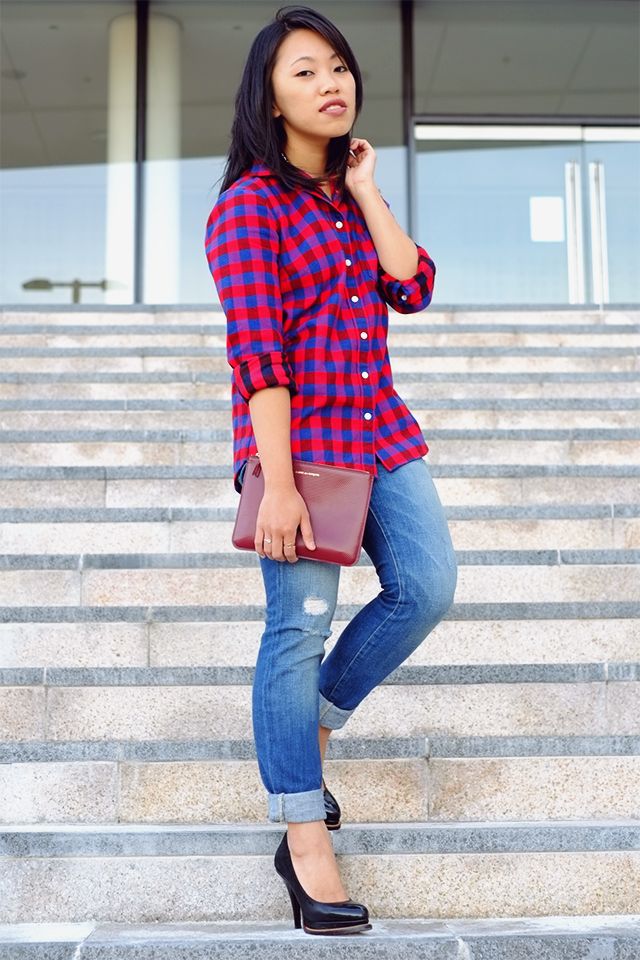 31st December. Time really does fly though it's quite satisfying to look back and see how much you've grown in 365 days, your achievements and your personal wins. One of the ways I document this is through my blog and I can't thank you all enough for the love and continual support you've shown me through the comments, likes and follows. I wouldn't be half as motivated to keep posting if it weren't for my readers.
It seems fitting I'd ring in the new year with the expertise from the team at
Original A salon
. As you might have noticed, I chopped off my ombre ends (they were getting a little unhealthy), put some layers back into it and revived ye olde side fringe. Back in my high school days I was known for my side fringe so this look seems a little nostalgic (and I'm still getting used to having hair in my face once again).
I said it yesterday, but my fondness of this plaid shirt is just beyond. I thought I was crazy to buy it in the middle of summer but any thermometer reading below 23 degrees is deemed plaid shirt appropriate weather (yes, there is a more socially acceptable version of the Lowes plaid shirt). I think my new blog goal is to make as many Taylor Swift song references in my posts as possible and this last post for 2012 is no exception. I believe her
plaid shirt days
were
referring to her short lived relationship
with the hunk-a-spunk that is
Jake Gyllenhaal
.
I hope you all have a happy new year, enjoy the celebrations and I'll see you on the flip side!