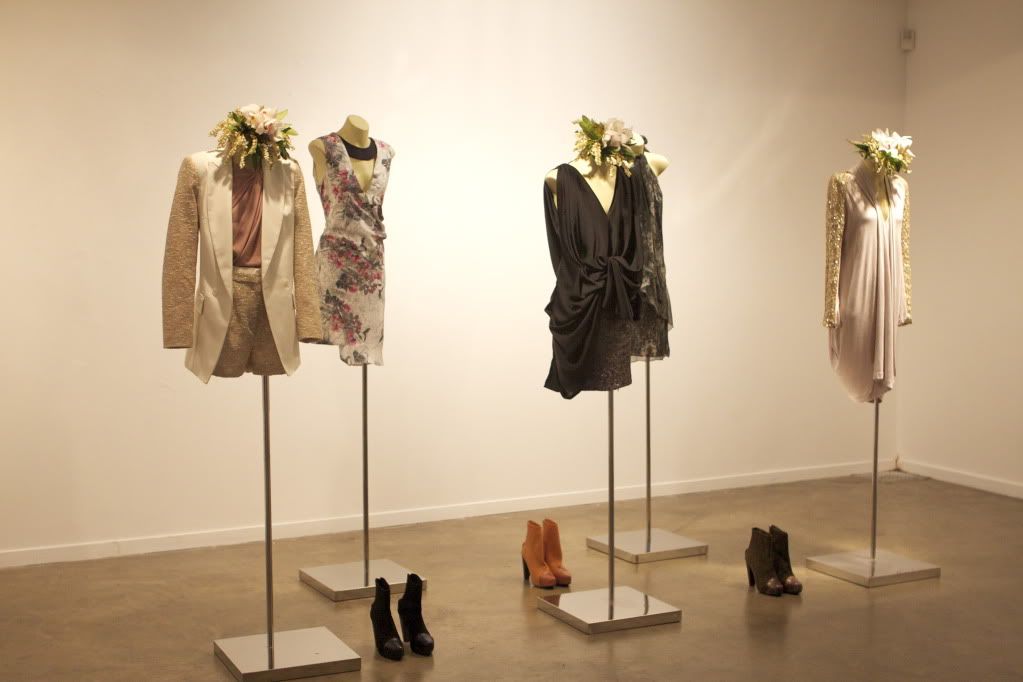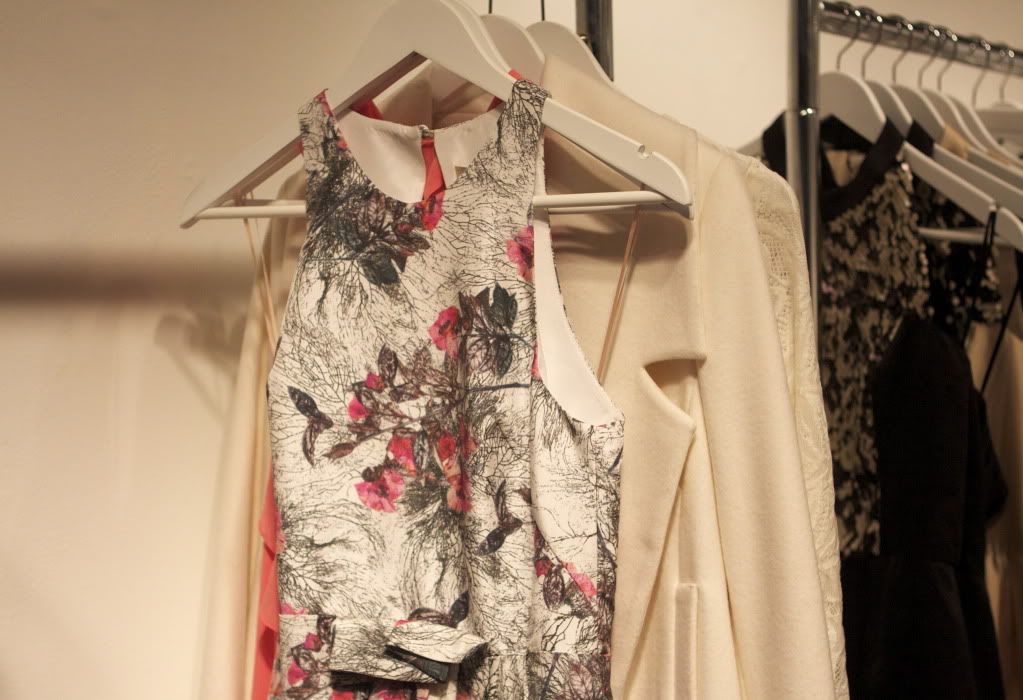 With the weather going from dreamy to dreary in a matter of days, I was relieved to be greeted by this temporary second winter by Sydney based design duo, Tato and Memi and their A/W 2012 collection titled 'Nightbird'. A little gallery space in Paddington showcased the collection full of metallic tweed, silk, drapery, tailoring and prints. Sipping on Nudie juice and nibbling away at Lindt macarons, I was lucky enough to have been taken through the collection by the Memi in Tato and Memi, Marijana who told us that these pieces were inspired by her trip to Paris - and does it show! N
eed me a little piece of Parisian chic in my wardrobe!
I was lusting after the metallic tweed blazer and matching shorts (so tempted to take it off the mannequin and just run way with it) and the pea coat with large lapels, perfect for my winter in Japan next year.
This afternoon was quite special to me - it marked my first collection showing, as a blogger (and not an intern). It was quite surreal to see an invite pop up in my inbox - I didn't really think it was possible to discover f&s in a sea of upcoming fashion blogs, let alone see something that I brought to the table that was different, but I'll take it as a compliment.
Not really knowing what to expect or to say, the Tailormaid girls were nothing but friendly and welcoming - especially since I was the first person to arrive. They did a wonderful job merchandising the space, especially the floral headpieces on the mannequins - it was such beautiful finishing touch (headless mannequins are a little creepy).
A huge thank you to the maids from Tailormaid, Tania, Ashleigh and Sally for being such wonderful hosts and letting me experience something from the 'other' side.