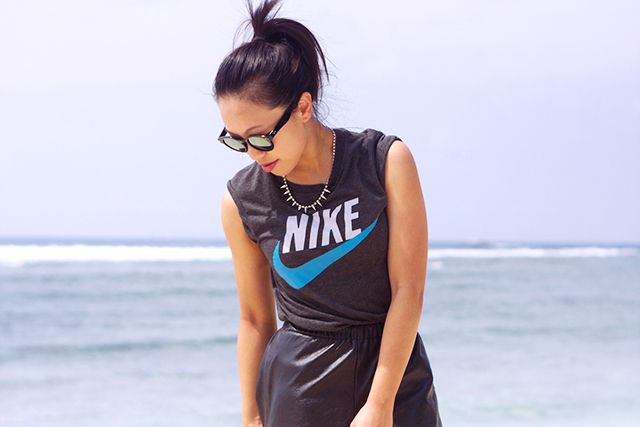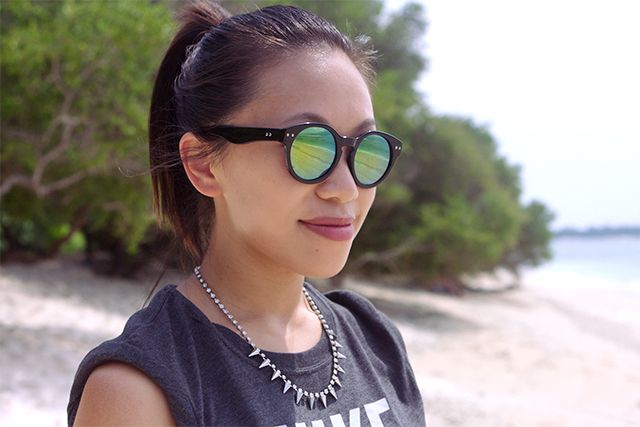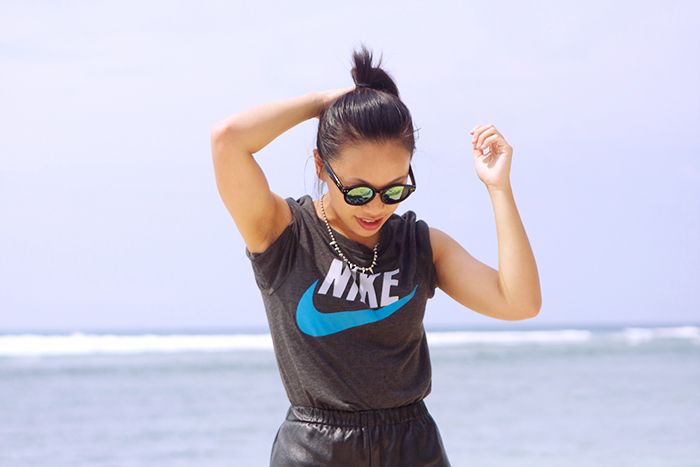 The opening of the Nike Store at Castle Towers coincided with the end of semester a little too well. A sign if ever I saw one to get my health in check and whip my ass back into shape. My Nike obsession began with a printed logo tee, progressed to a track jacket and after four months has grown to a solid collection including my beloved Free Runs, polka dot sports bra even socks. Lately I think I've spent more money on Nike gear than actual clothes - perhaps becoming a fitness/ health blogger is in the cards? My path to the perfectly proportioned body (goals include: washboard abs, a squats bum and toned thighs) is right on track. Luckily my gym junkie man has been giving me a hand with circuit training and navigating through the weights machines. I may have been somewhat delusional when signing up for the 10km
Nike She Runs
event in May (yesterday I ran on the road for the first time and wanted to puke after half an hour) - but I'll let you know how that pans out.
I'm not quite sure how to describe my process in pulling together this outfit - in the
words of Jennifer Lawrence
: "I just woke up and tried on the dress and it fit, thank god.
And then I took a shower
." It's this strange fusion of sporty chic meets actual gym gear (we'll see just how well these leather shorts hold up). I was actually inspired by a look I saw while getting out of the Bauer Media lifts - a mag girl wearing an Adidas logo tee with a leather skirt and chunky heels though I thought I'd put my own living out of a suitcase spin on it (by Day 7 we had no clean clothes left!).
These were taken on our last morning at
Gilli Trawangan
, a beautiful tourist manufactured island some 15 minute speedboat ride from the shores of Lombok. Picturesque views, clear ocean water and no cars (people cycle or walk) made it the perfect chill out/ do nothing spot to end our trip on.
Photos by Debra Navaratnam