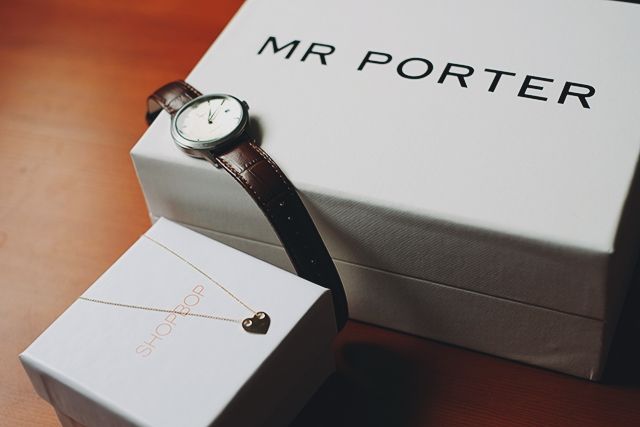 I can't say my family and I are really big on Christmas. We don't have family here to gather together and since I haven't moved out yet, there's no need for a reunion of sorts. Though it slightly depressed me to see pictures of other people's Christmases on Instagram with plenty of food (though we had a huge dinner at Jack's), a sea of presents under a decorated tree (Mum and I were once again too lazy to put one up), Celine bags and Chanel espadrilles, I can say I looked forward to present swapping with Jack (which actually happened on Christmas Eve because we were impatient). My wishlist was a little extravagant to say the least so I was curious to see what Jack might gift me. And while some of my friends dropped hints about it being 'cheesy', I thought it was extremely thoughtful - and rather impressed he picked it out himself. Looks like I've taught him well.
Like Jack, I also opted to buy online from the most stylish men's e-store Mr Porter. I've actually never bought anything from Net-A-Porter before so he should consider himself lucky that I got him something before me. I was super impressed with the packaging - complete with a name card and Welcome pack with an embroidered Mr P handkerchief and inside, a watch perfect for a man with small wrists (I also encountered the small wrist/ small watch face issue when I tried to buy the rose gold Michael Kors watches last Christmas).
I hope you all had a wonderful Christmas spent with family, friends and loved ones, eating food and getting spoilt with presents. I'm off to spend my Christmas cash on more Nike gear tomorrow. And what did you lucky ladies get from your man?
Photos by Jack Loo and me