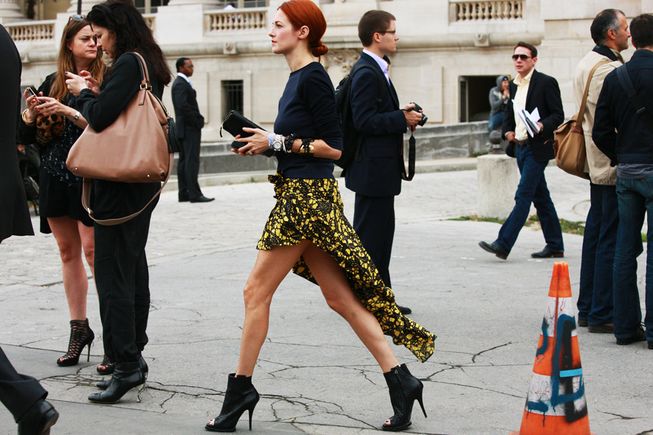 1 Mr Newton. 2 Street FSN. 3 Candice Lake. 4 Soren Jepson. 5 Google images.
While fashion is an industry that primarily revolves around appearances, I have a great deal of respect for women (or men) that are the real deal. And by that, I mean that not only does the person have a killer wardrobe, but they have the credentials and a job to match. Taylor Tomasi ticks all the boxes. Style icon, Marie Claire accessories director now creative director at Moda Operandi and happily married - she really does have it all.
But she didn't get to where she is now without putting some hard yards. Graduating with a Bachelor of Industrial Design, TTH started out as an intern at W magazine in the accessories department (where else?) which lead to a full time position as the market editor before becoming senior market editor at Teen Vogue.
Doing a bit of background research behind how she started out has given me a lot more respect for TTH. It's nice to know there are people in the industry that are not just a pretty face or used connections or money to further their career. This quote has really motivated me to keep working hard at my internships and making the most out of the opportunities I'm given. Because even the big guns had to start out somewhere - steaming clothes, organising showrooms/ fashion cupboards, getting coffee.
"My best tip for jump-starting a career in fashion is to take an internship very seriously—and if you love where you are working, try to stay there as long as possible. Showing initiative may lead to something more. Working in fashion, however, is not always as glamorous as what you see on television. It's a very demanding, high-stress environment—but if you thrive under pressure, it may be the perfect fit for you."