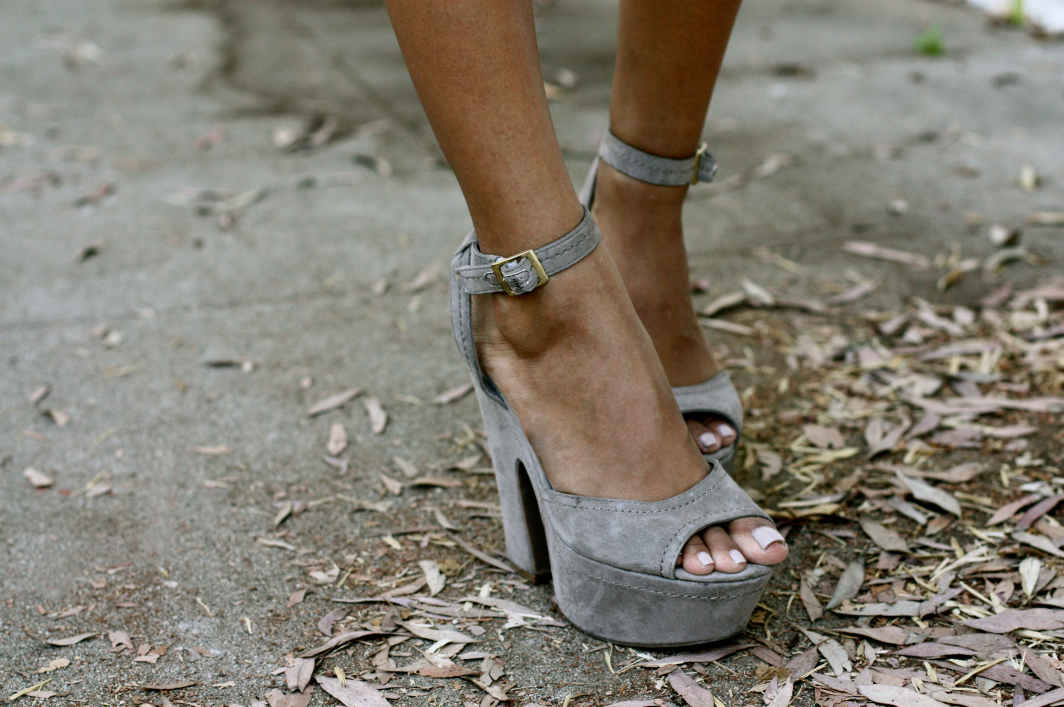 E
ver since I saw Jules with these heels I just knew I had to have it. Enough heel to give me some much needed height but hopefully still comfortable and relatively easy to walk in. I really love the ankle strap. Especially after seeing them on Chloe flats and heels. They just add a little extra something (plus I'm sure they help reduce the heel slippage).
Luckily Steve Madden lives in Westfield Pitt St so I won't have the hassle of buying it online. Downside is, I have to wait for three months until the summer collection drops. And it's going to be at least $50 more expensive. Hey, what happened to the $US being equal to $AUS? Even Apple's jumped on that bandwagon and changed the prices of their apps and music. Honestly, the amount they mark up our goods is ridiculous. How can NARS foundation be $40 in the US and $99 here? And a Mulberry Bayswater $1600AUS compared to
£
675RRP (which is around $1100AUS). As much as I love online shopping I hate waiting for my package to arrive in the post and sometimes the shipping costs are so unreasonable. And I run the risk of having something not fit or look like the way I thought it would and then having to pay more to ship it back. First world problem...
Childish Gambino - Freaks and Geeks
(Of course Donald Glover/ Troy from Community is a rapper!)