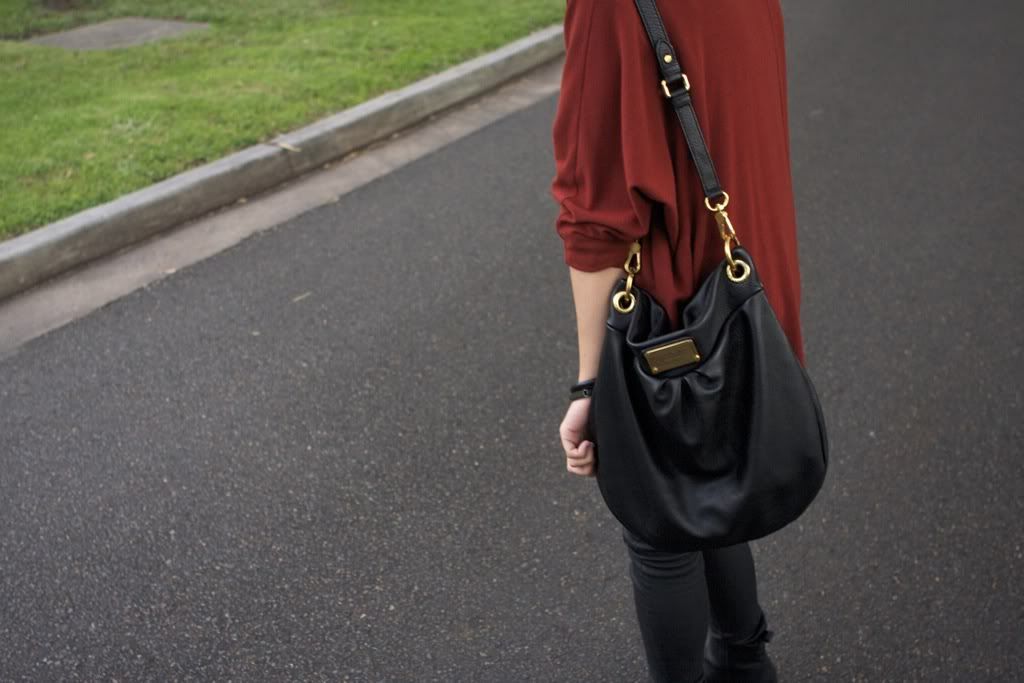 Ksubi singlet and jeans. Museum cardi. Acne boots. Dallas and Carlos necklace. Marc Jacobs bag. Cue bracelet.
I promised myself I would never do short posts. Sometimes I feel like blogs with more pictures than writing are a little dull and don't truly reflect the style, perspective and personality of the blogger - and in the end, isn't that what it's really about? But feeling the pressure (from myself only) to keep my blog updated more regularly and consistently, I might occasionally need to indulge in a quick post or two. Although I've finished classes for the year, I still have an essay and an assignment to write. I spent all of my stuvac organising my photos and formulating post with minimal study - so come Thursday two weeks time expect this place to be where it's at. If only I'd spent this time wisely and studying instead, then I wouldn't be in this position.
Took some quick snaps just before sunset yesterday (I love daylight savings, I'm always stuck inside during the day so a little extra light makes it seem like I wasn't wasting away) with Jack while waiting for our friends to meet us for dinner. I'm sporting two of my latest purchases - my Dallas and Carlos necklace (more of them coming very soon) and my Marc by Marc Jacobs bag, which has not left the crook of my arm for days. Although this isn't a full outfit post, I promise I'll get there eventually so you can actually see my face (but only if you want!). Just need to work up the confidence to feel comfortable with my myself, with my style choices and with my 'modelling'. Baby steps, baby steps.