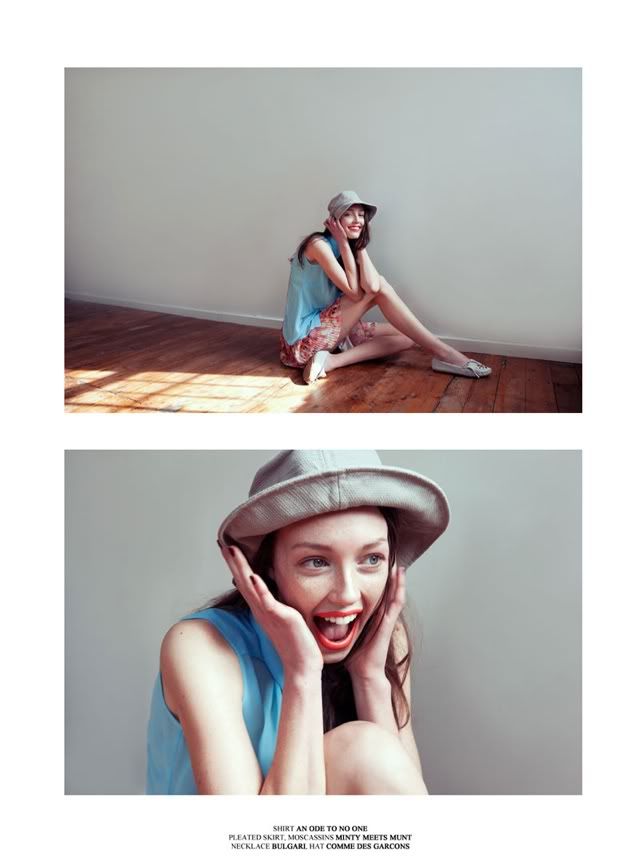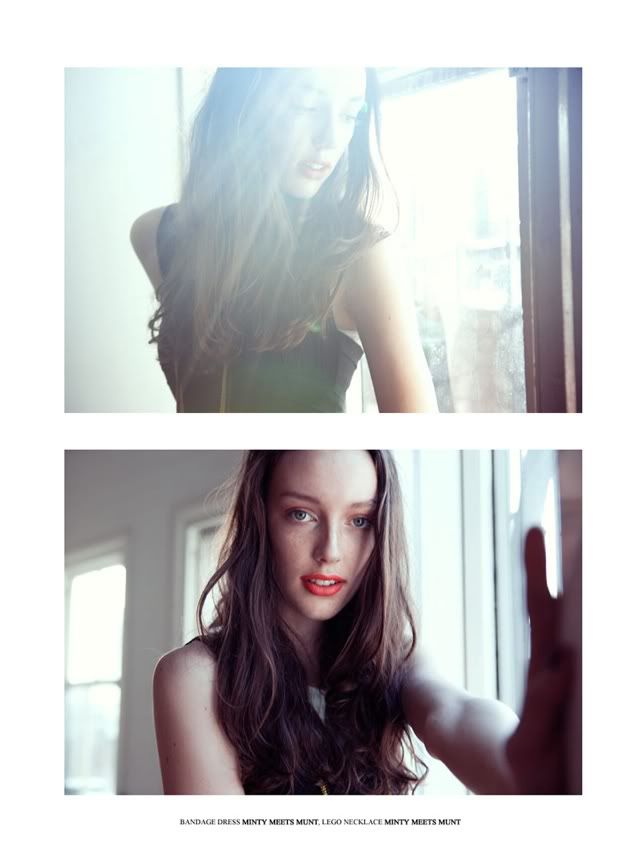 Photographer: David K. Shields
I don't usually take much notice with models. Other than the fact that I'm extremely envious of their looks, height and their effortless 'off duty' style. But immersing myself in the fashion world requires me to look beyond the clothes, the designers and the bloggers and start thinking about the other people who work to make this crazy world we call fashion, go round. And while we think a model's work is a piece of cake, standing around for hours posing and pouting might be harder than we think. For if the model can't sell the clothes she's wearing, can't properly convey the mood of the shoot - then who is going to covet the clothes? Correct me if I'm wrong but I've always felt a model was suppose to be someone we aspire to be? And that's a lot of pressure to take on that position. She is the ideal woman, wearing incredible clothes with impeccable style and if we own the clothes, we are one step closer to becoming that woman we desire to be? Sounds ridiculous I know, but think about it. That's the way marketing and advertising works.
There is a method to my madness. In spite of all this, I wanted to introduce you to Kaila Hart, who sold me on her recent shoot for Fashion Gone Rogue. You may have spotted her earlier this year at RAFW walking the runway for the likes of Zimmermann, Karla Spectic and Christopher Esber. More recently you may have spotted her in Secret Squirrel's S/S 2011 Botanica collection or Friend of Mine A/W 2012 lookbook. And at the ripe age of 17 (ugh makes me feel so old and unaccomplished) her popularity and success can only continue to grow. I must say I wasn't a fan of her more serious/ muted/ controlled looks during her runway shows and lookbooks shoots. But with a little bit of colour on her lips, her hair loose, sunshine streaming in, a killer wardrobe and a winning grin, glowing Kaila looks a lot more like the girl we want to be. I love her freckly fresh-faced, defined features which really gives her a youthful, vibrant look. These models (and shoots) to me are more appealing. I'd much rather have fun, be happy and carefree (whilst still dressing well), rather than be serious, power hungry and fierce (that will come when I'm a little older, I'm sure).
Keep your eye out for this one, she's on the rise!