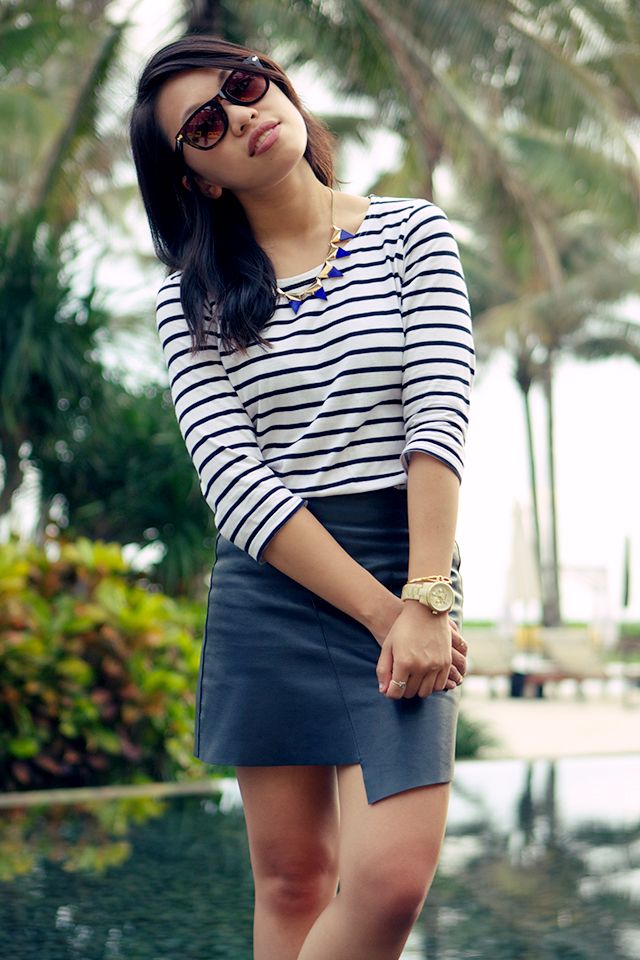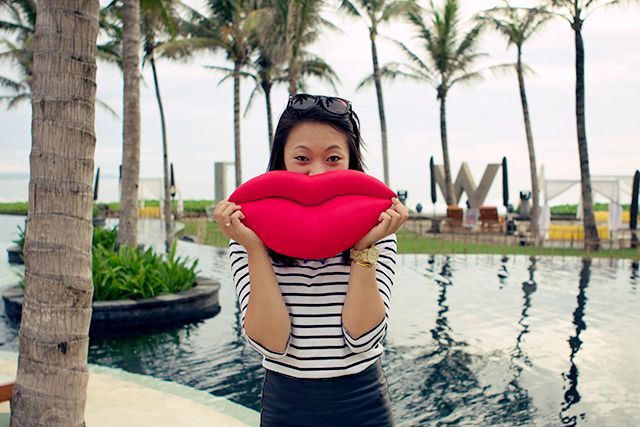 Last time I showed you the entrance to The W Hotel and if that wasn't grand enough, I decided to return the following day and shoot inside the resort by their three level pool. Though we arrived in time for golden hour, we missed out on swimming in their pool - which was practically empty. Who goes on holiday and doesn't swim? We made the rookie mistake of asking for towels and followed by the pool attendant asking us for our room number to which we replied 'oh we don't actually stay here.' Should have just guessed a number. Or better still, brought our own towels.
Despite our lack of treading water in a spacious pool we ended up poolside/ beachside sipping on mocktails as the sun set behind the clouds. If there's one thing Bali has an abundance of besides bodies of water it's mocktails which is great for non-drinkers like myself. And they're priced appropriately (unlike here in Australia). After all that rambling the moral of the story is: visit The W or if you have the money, stay at The W. I know I would.
As for the outfit, the striped breton and leather skirt are two wardrobe staples that you've seen pop up on the blog more times than you probably should. I promise I have other clothes. Jazzed up these usual suspects with some neck candy from eQUIP and arm candy from Popetto. Look at me slowly easing up to jewellery. I have only one look left to post from Bali. Sad face, sad face.
Photos by Debra Navaratnam