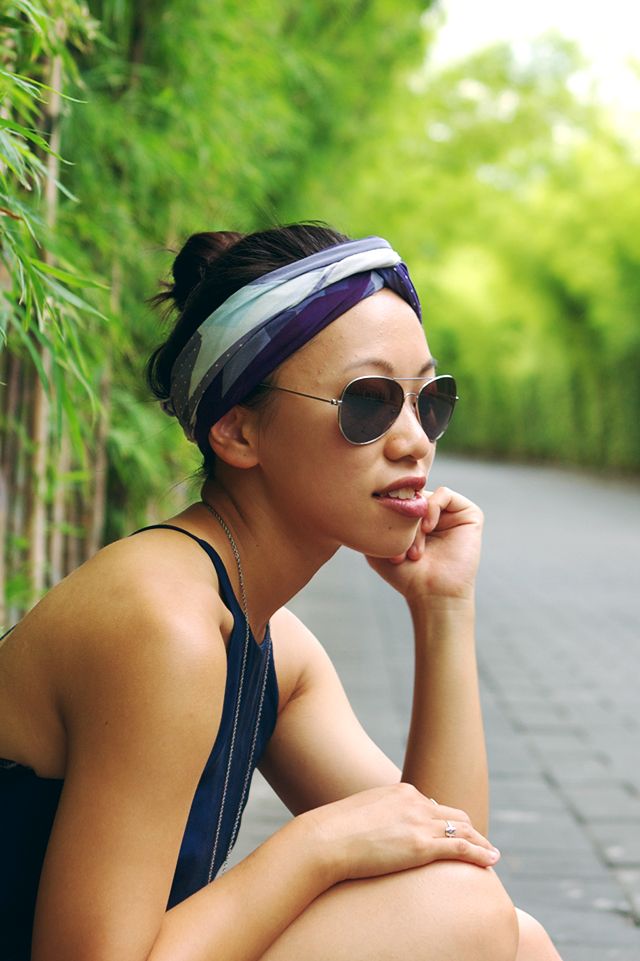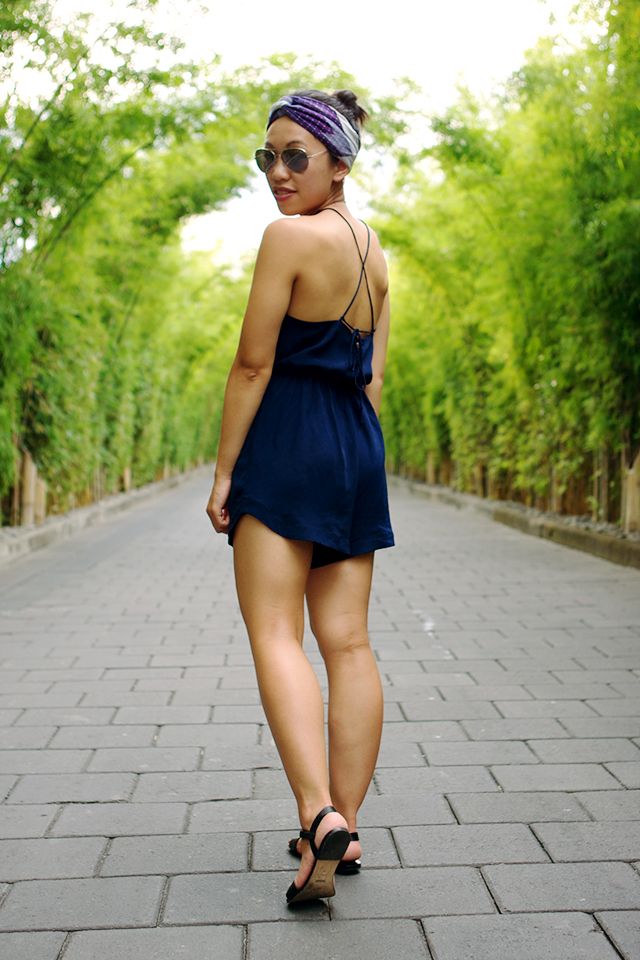 I had all intentions of posting a 'one jumpsuit, three ways' feature while in Bali (I even brought all the elements I needed for night, beach and sightseeing look) but after seeing this bamboo lined driveway leading up to the spectacular W Hotel (the driveway is so long they offer to cart guests to reception in a buggy), I couldn't pass up the opportunity to shoot whatever I was wearing. As for the versatility of my navy romper friend, I figured I'd just tell you rather than show you (you'll just have to take my word for it). As you can see I'm obsessed with the back - or rather lack of it. Pro: The shorts also have pockets. Originally purchased for my best friend's 21st, I've worn it on countless occasions with heels, sandals, sneakers, varsity jackets, parkas, vests and each and every time I've managed to spill something on it (I have a knack for ruining all my expensive clothes on the first wear). It knows the dry cleaners all too well.
That afternoon we visited Potato Head Beach Club for our second round of mocktails, then sauntered over to Sarong for a filling South East Asian/ Indian inspired dinner followed by dessert at the W Hotel - three of the top hotspots that were recommended to us by Bali/ devotees. Our holiday was very much a food fest - we had so many places to eat at that we had to split our meals as above or eat multiple dinners. Seminyak is one of the more happening places in Bali with all the luxury resorts and dining along the one street - it's very diverse in its offerings and incredibly westernised but the service from the local hospitality staff is second to none. The people are just too kind there you feel bad asking them for the bill!
In other non-holiday related news, today was my first day back at uni. Preparing myself for more stressful forth year times ahead. Good luck this semester to all you uni-goers, I know the feeling.
Photos by Debra Navaratnam