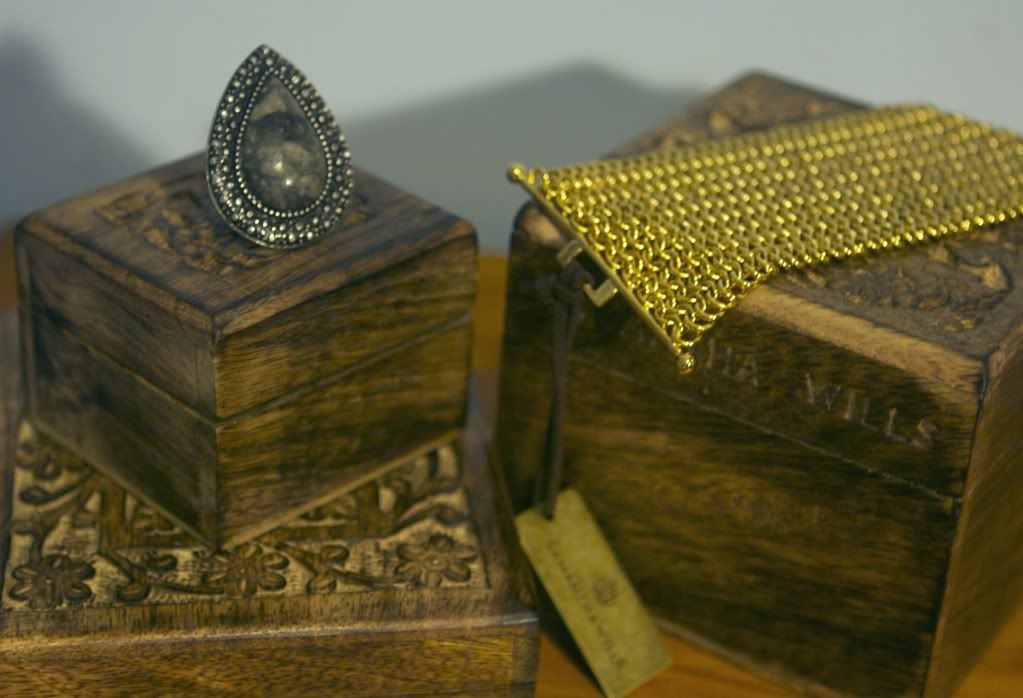 It's been the craziest week with assignments, catch up dinners, store birthday celebrations and the usual uni/ intern/ work trio. Finally I get a bit of time off on a Friday night to relax, watch some Arrested Development with Jack and catch up on some blogging. Took a bit of time behind the camera today (yes my colouring is terrible and so is the lightning in my room) to shoot my beautiful gifts from the team at Samantha Wills.
This was my birthday present from the girls, the Bohemian Bardot ring and Verona cuff. And this is how they treat their interns! Seriously, I love interning at SW - it's such a fun environment but everyone works very hard, the office is beautiful and the girls there are super friendly, helpful and genuine. It's great because I'm actually learning and doing things that are relevant to what I want to do once I graduate and finding an internship like that especially in the fashion industry is tres difficult!
And don't get me started on the jewels. I'm not really an accessories person, but the SW collections beg me to reconsider. It's statement jewellery so it works well whether you love to pile on the jewels or take a statement cuff to go with your tee and jeans combo (that's exactly what I'm doing with mine!) Plus where else are you going to find a jewellery company that gives you a wooden box with every piece! They make the perfect jewellery box or work just as well for decoration on a coffee table or bookshelf. It makes me so happy to see all the success Samantha and her team have had within the time I've been interning and I'm so proud and honoured to be a part of it all.
Enjoy your weekend! I will be slaving away at work, earning back the money I spent on a sleeveless blazer, Taylor Swift tickets and Acne jumper.