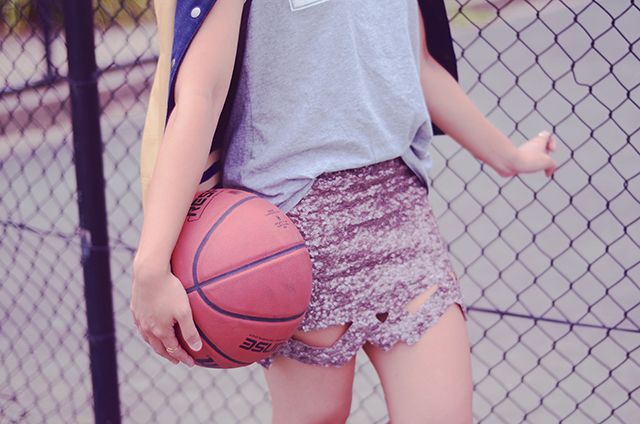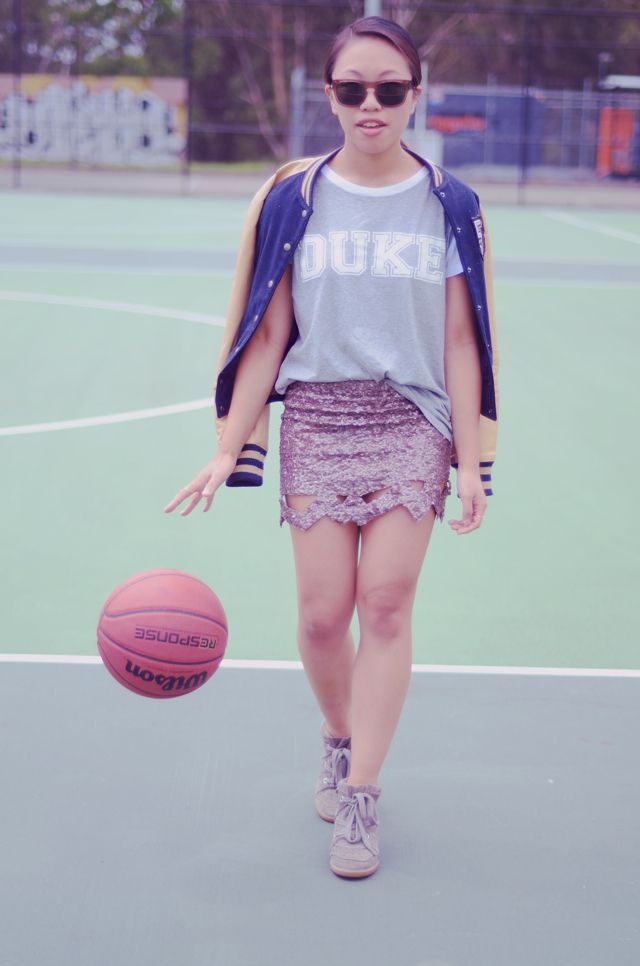 Let me introduce you to my first love. Before fashion (but maybe not before ponies) there was basketball. If you've met me in real life, you'd know that I'm pretty short and not of the ballin' kind at all. But it's been a sport I've played since I was 10 - initially as a way to spend more time with my friends and to look more like a tomboy. It stuck with me throughout high school where I ending up refereeing at local and school competitions and eventually ended up playing representative basketball for a year. I dropped it during the serious high school/ HSC years but realised how much I missed it after shooting some hoops in between this shoot. Shoot. How confusing.
This look is really an ode to my favourite sport. After finally tracking down this Celeste Tesoriero tee and getting a delivery from Matches with my Marants just as I was walking out the door - it only made sense to put together a varsity/ college/ sports inspired look. I was so convincing that the guys that were playing on the other court invited us to play with them until they realised I was wearing wedge sneakers and a sequin mini skirt (though I did a few sneaky lay ups and free throws in them... that was challenging). You'll be happy to know that I have since joined a mixed team with my friends from work and am back on the court where I belong.
I'm heading off to Bali today with Debra. Most of my suitcase is actually filled with pieces I plan on shooting while I'm there (plenty of posts with tropical backgrounds to come) but unfortunately won't be taking my laptop so no updates from me for a week. Do not despair, in the interim you can keep up with our #instagramholiday by following @_melissao or heading to the
blog Facebook page!